Support to the musical creation
3 May 2019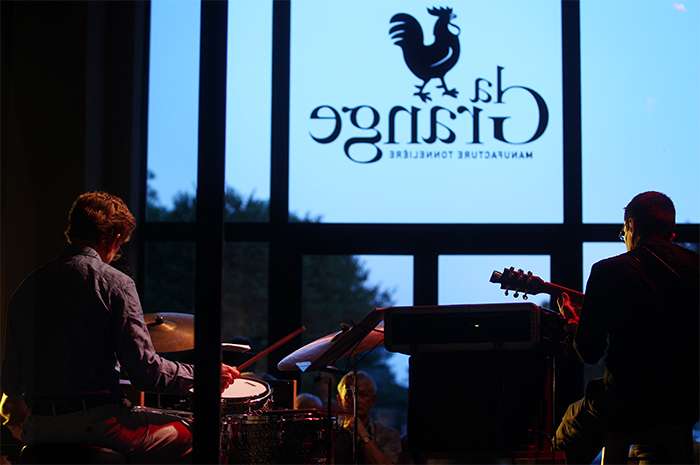 With a commitment to cultural and non-profits regional stakeholders, Groupe Charlois has contributed for several years to develop music festivals. Its philanthropy allows maintaining all the year a cultural dynamic fostering economy and regional influence. This is notably the case with Format Raisins festival that puts a strong focus on discovering Val de Loire through numerous events and concerts.
Quality and plurality of their cultural program allow festivals to offer people access to culture in territories that are often lacking cultural offerings. Format Raisins, Blues en Loire, the AMTCN and the Barricades mystérieuses thus work for the circulation of all forms of musical expression: baroque music, blues, classical music, gypsy jazz, world music
Alongside support for musical festivals, Groupe Charlois asked to La Grange coopers to create drums made of oak staves, unique in the world, for the Barrels drummer. Bass amplifiers were realized using same materials. A research project is underway for guitars. Barrels musicians are now preparing a vineyard-tour and are going to play concerts in the Nièvre between June and October 2019.