OUR HISTORY
The history of the Charlois group took root for over three and a half centuries in the Bertranges forest, with the stave*maker Jacques Charlois.
In 1928, after eight generations of working in the forest, Eugène Charlois established a wood splitting mill at Murlin – the Maison Charlois.
Situated in the heart of the Nivernais, deep in the largest oak forests of France, the company contributed to the preservation of this gem which contains the finest oaks in France. It specialised in the selection of oaks, the crafting and natural seasoning of staves with respect for good forestry practices**.
Whilst resolutely in step with the modern era, the Charlois Group, created by Sylvain Charlois in 2005, preciously preserves historic family values and skills. "For us, everything begins with the oak. It is an infinite source of inspiration. It guides all our creations with precision and perfection. And we take pains to ensure that the result of its transformation is befitting of its nobility," confides Sylvain Charlois.
Since its creation the Group has diversified into a range of complementary activities all with oak and the forest as their focus. An arborescence of skills that fall into three broad categories :
OAK COLLECTION brings together forest ownership & promotion, unusual and exceptional constructions in wood, cosmetics and hospitality.
OAK GENERATION, dedicated to the original village, supports art and culture and the enhancement of local heritage.
OAK NATION reunites complementary trades that are linked to the forest, to the oak, and to wine, such as forestry, sawmilling, stave-making, cooperage, the manufacture of large barrel formats, alternative oak products for oenology, transport & logistics and engineering. Oak Nation also incorporates a specialist laboratory for the agri-food industry and an R&I department.
In 2016, the nobility of oak rightly inspired the Charlois Group to step into the realm of luxury with the creation of La Chênaie, a brand of cosmetics made with a patented oak extract resulting from anti-age research, and the La Grange cooperage, prestigious artisan barrel makers whose barrels are hand made by the group's finest craftsmen. Two exceptional activities stamped with the Charlois Group hallmark of excellence.
In 2018 Sylvain Charlois created Charlois for Art and the Forest, a foundation to develop, promote and highlight art, culture and heritage related to the forest, its trades, traditions and values.
* High quality oak cut into lengths for the manufacture of oak barrels
** All science, art and activities relating to the protection, development, management and creation of the forests.
1659 : TRIP OF
COLBERT IN THE NIÈVRE
1669 : ORDONNANCE DES
EAUX ET FORÊTS
Maison Charlois
Eugène Charlois founds a stave splitting workshop in Murlin, Forestry, stavemilling
Nièvre Merrain
Forestry, stavemilling
Murlanium
Caring for heritage
L'Auberge des Bertranges
Hospitality
Ermitage
Premium brand of Berthomieu cooperage
Les Ateliers du Chêne
Forestry, sawmill, stavemilling, manufacture of oak products for œnology
Saury, Leroi, L'Atelier du Foudrier
Cooperages, vat making
Laboratoire Exact
R&I / Analyses
Charlois Cooperage, USA
Cooperage
Oenosylva
Oak for œnology
La Grange
Cooperage
Charlois Cosmétiques
Cosmetics
Technoak
Engineering
Saveurs
Oak for œnology
Charlois Premium Logistique
Transport & Logistics
Fonds Charlois pour l'Art et la Forêt Foundation
Association with the Nadalié family : Farges, Megnin Mills, Nadalié, Nadalié USA, Nadalié Australie, Marsannay, Mercier, Chambeaud, Marchive, Oak Add Ins, Emanation by Marchive.
Forestry, sawmill, stavemilling, cooperage, oak for œnology


La Cabane Perchée
Amazing constructions in wood
Oak Forest Club
Forest ownership & promotion
Association with the Vlad family :
Transilvania Bois
Forestry, stavemilling
Vlad
Cooperage
Barrel Builders
Cooperage and supplies for cooperages
OUR VALUES
Oak has been written into the Charlois family DNA
for over 350 years.
It is the passion for this noble tree that continues
to inspire the group today.
A passion without which this venture would not be possible.

EFFICACY, AUTHENTICITY, AESTHETICS, INNOVATION

These are the four key values upon which the Charlois group
is founded.
EFFICACITY
Efficacy requires the organisation and implementation of control systems to optimise product quality and meet our customers' requirements.
It also demands optimum working conditions, specialist equipment, good security and hygiene, and a sound environment.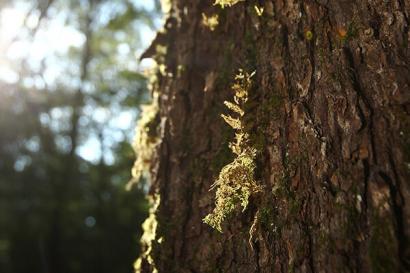 AUTHENTICITY
The story that began over 350 years ago in the Nevers and Bertranges forests has been perpetuated since 1928 at Murlin and continues today thanks to ethical professional practices. Strong principles such as the attachment to authenticity generate confidence and have built us an excellent reputation with customers, suppliers and financial partners. An authenticity that is also a source of pride and motivation for our employees.
AESTHETICS
A sense of aesthetics translates into beauty and elegance,
and in the constant care and respect that accompanies all our actions and creations.
INNOVATION
Our ongoing research into oak and its qualities allows us to constantly innovate to improve the quality of our products, and to create new ones.
SOCIÉTÉ NATIONALE DES MEILLEURS OUVRIERS DE FRANCE
Originally founded so that the Best Craftsmen of France are not forgotten after the Competition, the "Societé Nationale des Meilleurs Ouvriers de France" has always had a pro-active role in the valorization of craftsmanship and has since devoted itself for more than ten years to the transmission of know-how to the youngest.

Its missions follow three axes: bring together the Best Craftsmen in France, share their know-how and convey a taste for professional excellence.
FORMAT RAISINS
Format Raisins is a multidisciplinary festival dedicated to music and dance which - territory through an ambitious international and local programing - emphasizes the discovery of the Loire Valley.

The festival proposes to discover new artists through many moments of conviviality and tastings of local products, with vineyards of the Center of France at the forefront (Sancerre, Pouilly-Fumé, Menetou-Salon, Quincy, Reuilly, Coteaux du Giennois and Châteaumeillant).


BLUES EN LOIRE
A colorful festival, "Blues en Loire" invites artists from all over the world to play the "blue note" on the exceptional heritage of La Charité-sur-Loire, which color's the summer season. The ever growing public every year is not wrong !

Popular and festive music, the blues is played in the "Prieuré", in the street or on the terrace of a restaurant; improvised, sung or played on a guitar.