OUR HISTORY
The history of the Charlois group took root in the middle of the 17th century in the Bertranges forest, with the stave* maker Jacques Charlois.
In 1928, after eight generations of working in the forest, Eugène Charlois established a wood splitting mill at Murlin – the Maison Charlois.
Situated in the heart of the Nivernais, deep in the largest oak forests of France, the company contributed to the preservation of this gem which contains the finest oaks in France. It specialised in the selection of oaks, the crafting and natural seasoning of staves with respect for good forestry practices**.
Whilst resolutely in step with the modern era, the Charlois Group, created by Sylvain Charlois in 2005, preciously preserves historic family values and skills. "For us, everything begins with the oak. It is an infinite source of inspiration. It guides all our creations with precision and perfection. And we take pains to ensure that the result of its transformation is befitting of its nobility," confides Sylvain Charlois.
Since its creation the Group has diversified into a range of complementary activities all with oak and the forest as their focus. An arborescence of skills that fall into three broad categories :
OAK GENERATION, dedicated to the original village, supports art and culture and the enhancement of local heritage.
OAK COLLECTION brings together forest ownership & promotion, unusual and exceptional constructions in wood, cosmetics and hospitality.
OAK NATION reunites complementary trades that are linked to the forest, to the oak, and to wine, such as forestry, sawmilling, stave-making, cooperage, the manufacture of large barrel formats, alternative oak products for oenology, transport & logistics and engineering. OAK NATION also incorporates a specialist laboratory for the agri-food industry and an R&I department.
In 2016, the nobility of oak rightly inspired the Charlois Group to step into the realm of luxury with the creation of La Chênaie, a brand of cosmetics made with a patented oak extract resulting from anti-age research, and the La Grange cooperage, prestigious artisan barrel makers whose barrels are hand made by the group's finest craftsmen. Two exceptional activities stamped with the Charlois Group hallmark of excellence.
In 2018 Sylvain Charlois created Charlois for Art and the Forest, a foundation to develop, promote and highlight art, culture and heritage related to the forest, its trades, traditions and values.
Sharing common values in terms of heritage, know-how and transmission, the Nadalié family in 2018 and the Vlad family in 2020 joined the Charlois group.
In 2021, MERRAIN & COMPAGNIE was created in order to materialize the union of these family values and lead the activities of OAK NATION.
In November of the same year, Charlois group acquired the Doreau group. Moët Hennessy, the holding company for LVMH's Wines and Spirits businesses, helds via the Hennessy house, main client of the Doreau group, a minority stake of Doreau group.
* High quality oak cut into lengths for the manufacture of oak barrels
** All science, art and activities relating to the protection, development, management and creation of the forests.
1659
TRIP OF COLBERT IN THE NIÈVRE
1669
ORDONNANCE DES EAUX ET FORÊTS
1735
Creation of Martell's cooperage in Cognac (Charente)
1820
Creation of Tonelería Magreñán in Alfaro (Rioja, Spain)

1873
Creation of Tonnellerie Saury by François Cabrié in Rieux Minervois (Aude)

1900
Creation of Maison Bith by Jules Joseph Bith in Vinay (Isère)
Arthur Berthomieu, his son-in-law, takes the lead of the business in the 40s. The company takes the name of "Grande Tonnellerie Mécanique" in Isère before being renamed Tonnellerie Berthomieu in 1968.
1902
Creation of Tonnellerie Nadalié by Auguste Nadalié in Montpellier (Hérault)

Creation of Maison Charlois by Eugène Charlois who establish a stave splitting workshop in Murlin (Nièvre)
Forestry, Stave-milling
1939 Beginning of the WWII, Eugène Charlois was ranked on special assignment under the War Woods Military Center
1959
Eugène Charlois is elected mayor of Murlin
1936
Creation of Tonnellerie Bernard by Armand Maurice Bernard in Lignières-Sonneville (Charente)
1949
Creation of Tonnellerie Marchive by André Marchive in Jarnac (Charente)

1953
Creation of Malchive sawmill by Maurice Malviche in Saint Martin du Puy (Nièvre)

1955
Creation of Megnin Mills by Pete Megnin in Kittanning (Pennsylvania)

1960
Creation of Tonnellerie Mercier in Barbezieux-Saint-Hilaire (Charente)

1964
CREATION OF L'OFFICE NATIONAL DES FORÊTS
---
Création of Tonnellerie Vernou by Jean Vernou in Julienne (Charente)

Denis Charlois takes the lead of the company after his father Eugène passed away and made it progressively one of the leaders in the stave milling, help by his two elder sons, Lionel and Xavier, who joined him in the 80s.
1972
Creation of Barrel Builders in Calistoga (California)

1980
Creation of Tonnellerie Française by Jean-Jacques Nadalié in Calistoga (California)

1989
Creation of Tonnellerie Doreau by Thierry Doreau in Cognac (Charente)

1991
Creation of Tonnellerie Erable by Guy Érable in Saint-Ciers-Champagne(Charente-Maritime)
---
Creation of Tonnellerie Chambeaud in Barbezieux (Charente)

Sylvain Charlois joins his father and brothers Lionel and Xavier in the family business as cutting clerk
1995
Creation of Tonnellerie Marsannay in Marsannay-la-Côte (Côte d'Or)

Creation of Nièvre Merrain
Foresterie, merranderie
1998
Creation of Laboratoire Exact by Jean-Michel Riboulet and Gérard Michel in Mâcon (Saône-et-Loire)
---
Creation of Transilvania Bois by the Vlad family in Sighetu Marmatiei (Romania)
1999
Creation of Winemakers Cooperage (belonging to Treasury Wine Estates, from the Foster australian group) by a group of American winemakers in Cloverdale (California)
---
Creation of La Cabane Perchée by Alain Laurens in Bonnieux (Lubéron)
Creation of Murlanium
Valorisation du Patrimoine
Creation of L'Auberge des Bertranges
Hospitality
Aquisition of the family company by Sylvain Charlois and creation of the Charlois group
Acquisition of Tonnellerie Berthomieu

Creation of Ermitage Tonnellerie, premium brand of TonnellerieBerthomieu
Acquisition of Scierie Malviche renamed Les Ateliers du Chêne
Forestry, sawmill, stavemilling, manufacture of oak products for œnology
Creation of Oak Collection, dedicated to the houses linked to the forest, the trees and the well-being
Acquisition of Tonnellerie Saury, Tonnellerie Leroi (former Martel cooperage) and Tonnellerie Érable renamed L'Atelier du Foudrier
Acquisition of Laboratoire Exact
R&I / Analysis
Creation of Atrium
Oak tiles
Acquisition of Winemakers Cooperage renamed Charlois Cooperage, USA
Creation of Oenosylva
Oak for œnology
Creation of Manufacture Tonnelière La Grange
---
Creation of Charlois Cosmétiques
---
Creation of Technoak
Acquisition of Tonelería Magreñan
Creation of Saveurs for Tonnellerie Saury
Oak for œnology
---
Creation of Charlois Premium Logistique
Transport & Logistic
Acquisition of Tonnellerie Bernard
Creation of Oak Nation, gathering the trades linked to the forest, the oak and the wines
---
Creation of Fonds Charlois pour l'Art et la Forêt
Art & Culture
ACQUISITION OF 49,99% OF NADALIÉ GROUP : Megnin Mills renamed MMI Mills, Nadalié, Nadalié USA (former Tonnellerie Française), Marsannay, Mercier, Chambeaud, Marchive, Oak Add Ins
Forestry, sawmilling, stavemilling, cooperage, oak for œnology
---
Acquisition of La Cabane Perchée
Amazing wooden constructions
Creation of Oak Génération, gathering the houses linked to the earth, the heritage, the exellence, the know-hows, the art and culture
---
Creation of Oak Forest Club
Forest ownership & promotion
Acquisition of Barrel Builders
Cooperage and coopering furnitures
Pierre Charlois, Sylvain's second son, joins the group as cutting clerk and represents the 13th generation
Acquisition of Transilvania Bois and Transilvania Bois Tonnellerie renamed Tonnellerie Vlad
Forestry, stavemilling, cooperage
Creation of Merrain&Compagnie enabling to materialize the union of of family values et conduct the activites of OAK NATION
---
Creation of La Ferme des Bertranges
Agriculture & agroforestry
ACQUISITION OF 50,01% OF NADALIÉ GROUP

---
ACQUISITION OF DOREAU GROUP
Tonnellerie Merranderies Réunies, Doreau Tonneliers, Doreau l'Atelier, Tonnellerie Vernou
Merrandie, tonnelleries
Acquisition of STMD
Transport & Logistic
Our companies in the world
OUR VALUES
Oak has been written into the Charlois family DNA
since the middle of the 17th century.
It is the passion for this noble tree that continues
to inspire the group today.
A passion without which this venture would not be possible.

EFFICACY, AUTHENTICITY, AESTHETICS, INNOVATION

These are the four key values upon which the Charlois group
is founded.
EFFICACITY
Efficacy requires the organisation and implementation of control systems to optimise product quality and meet our customers' requirements.
It also demands optimum working conditions, specialist equipment, good security and hygiene, and a sound environment.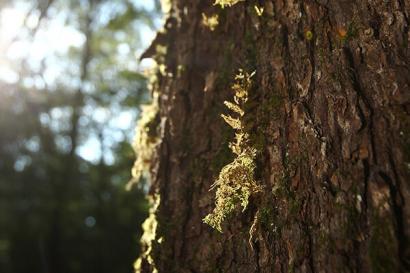 AUTHENTICITY
The story that began in the middle of the 17th century in the Nevers and Bertranges forests has been perpetuated since 1928 at Murlin and continues today thanks to ethical professional practices. Strong principles such as the attachment to authenticity generate confidence and have built us an excellent reputation with customers, suppliers and financial partners. An authenticity that is also a source of pride and motivation for our employees.
AESTHETICS
A sense of aesthetics translates into beauty and elegance,
and in the constant care and respect that accompanies all our actions and creations.
INNOVATION
Our ongoing research into oak and its qualities allows us to constantly innovate to improve the quality of our products, and to create new ones.
SOCIÉTÉ NATIONALE DES MEILLEURS OUVRIERS DE FRANCE
Originally founded so that the Best Craftsmen of France do not fall into oblivion after the Competition, the National Society of the Best Craftsmen of France has always had a pro-active role in the promotion of manual trades and has been committed for more than ten years in the transmission of know-how to the youngest.

Its missions follow three axes: bringing together the Best Craftsmen of France, sharing their know-how and transmitting a taste for professional excellence.
LES FILMS SUR LA FILIERE BOIS
The films on the forest-wood sector aim to promote the sector in France through the production of documentary films, reports and institutional films.

The forest is now, perhaps more than ever, at the heart of several major societal issues. However, without sufficient knowledge of the forest resources, its history and the women and men who work to develop it, the debate risks being disconnected from reality. Many subjects were filmed but from a single angle and a directed (even radical) point of view.



BLUES EN LOIRE
A colorful festival, Blues en Loire invites artists from all over the world to put the "blue note" on the exceptional heritage of the city La Charité-sur-Loire, and to close the summer season in style. And the more and more numerous public each year is not mistaken!

Noble, popular and festive music, the blues is played in the Priory, in the street or on the terrace of a restaurant, improvised, sung or played on a guitar.