Celebrations
World Environment Day – Biodiversity
5 June 2020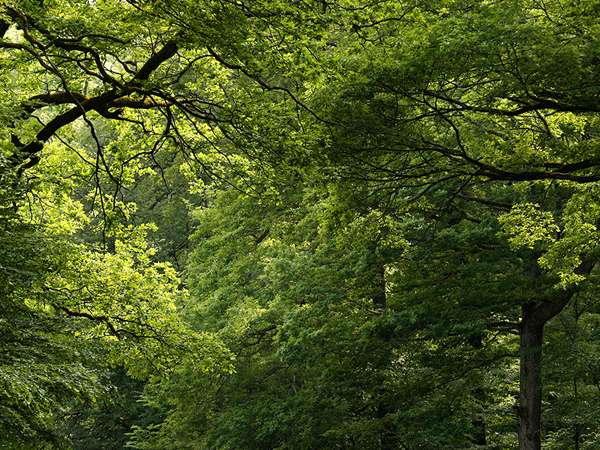 Since 1974, World Environment Day has been celebrated every year on 5 June. This year the theme is biodiversity – a concern that is both urgent and existential. As a matter of fact, the environmental situation is quite alarming. Within the next 10 years, one out of every four known species may have been wiped off the planet.
Sustainable forest management
Each year, marine plants produce more than a half of our atmosphere's oxygen, and a mature tree cleans our air, absorbing carbon dioxide and releasing oxygen in exchange. It is therefore an urgent matter for us to preserve these ecosystems. In the case of forests, they have to be responsibly managed to ensure forest renewal in the respect of biodiversity and soil protection.
FAO's report 2020 about The state of the World's forests insists in its conclusion on the fact that "the conservation and sustainable use of forests and trees within an integrated landscape approach, along the full continuum from intact forests to forest plantations to trees in agroforestry systems, agricultural fields and degraded land, is key to the conservation of the world's biodiversity and the food security and well-being of the world's people. It is, therefore, essential that biodiversity conservation be mainstreamed into forest management".
The wood sector
In our professions, particular attention should be paid to environmental issues. Wood supplies must be systematically made in certified forests like 100% of our supplies. The sustainability of forest management is based in particular upon good practices and recognized professional uses. Respect of forest environment preserves biodiversity, soils, water and wetland areas quality. Those good practices also prevent pollution risks degradations during works in forest.
As a complement to our sustainable forest management commitment, the Fonds Charlois pour l'Art et la Forêttree planting program, funded by our houses, allows us to cut less trees than what the forest produces.
To be effective and to deal with the climate emergency menacing biodiversity, there is also a need to reduce greenhouse gases. It's why we are calculating our carbon footprint to highlight our critical factors and then to be able to reduce our greenhouses gases.
Different positions, projects and aims that enroll the Charlois group in a sustainable development and an environmental protection dynamic. Because, and it is important to point, a dynamically and sustainably managed forest sequesters four times more CO2 than a non-managed forest.
Pictures © Christophe Deschanel