We love - we promote
Thierry Martenon, a sculptor naturally inspired
26 March 2020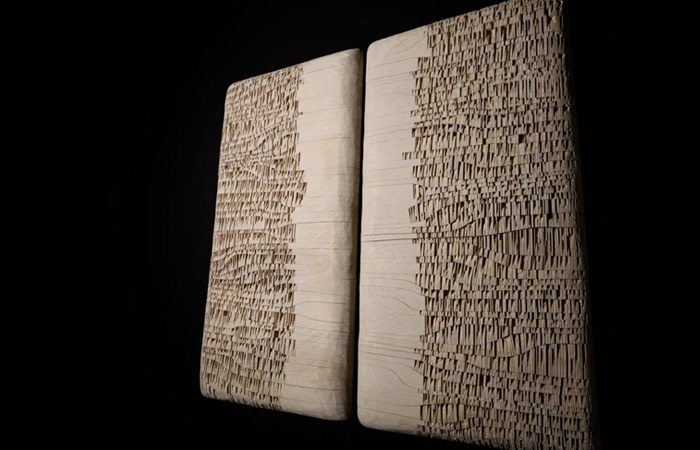 Trained as a cabinetmaker, Thierry Martenon was born in the massif of the Chartreuse and has no longer left that region since then. As a child, he sculpted his toys, finding inspiration in the nature and with his grand-father, sawyer, and his uncle, wood artisan.
Forest still inspired Thierry Martenon and now provides him his raw material: ash, maple and spruce.
Fascinated by the wood, he also worked as a carpenter and as a wood turner. Woodturning has naturally led him to sculpture. His sources of inspiration are many but what most mark his sculptures are their refined style and their primitive appearance linked to nature but also to primitive art and ancient writing systems as Maya glyphs and cuneiform writing.
Work of Thierry Martenon is today celebrated by many institutions, as the Museum of fine arts of Boston and the Museum d'histoire naturelle of Paris, and by collectors all around the world. A major recognition for this artist (the man prefers the term art craftsman) whose works magnify wood material.
Pictures 1 to 5 © Thierry Martenon