The art of giving a second life to objects
Le Clos des Fées orders a work of art to Jordane Saget… on a barrel bottom
23 December 2020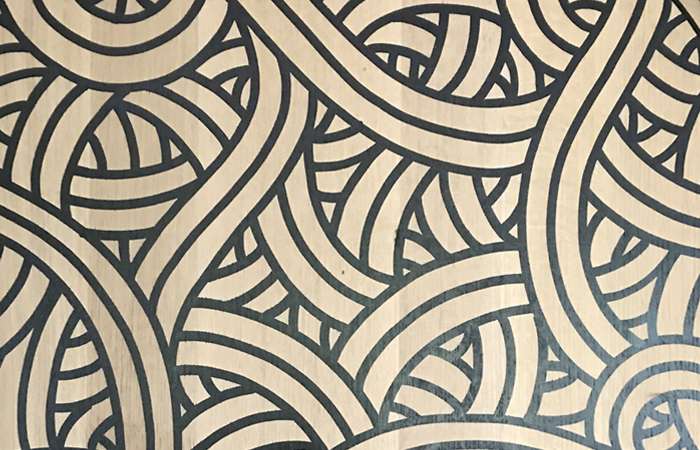 More accostumated to the bitumen than to the centuries-old oaks used in cooperage, Jordane Saget succeeds in magnifying this original medium, thus reminding the art of the painting on tondo (circular painting which became popular in Italy during the 15th century).
Thanks to this order made by Le Clos Des Fées, the artist paid a special tribute to the French oak and to the know-how of our coopers.
The wavy lines of Jordane Saget have gained both critical and popular acclaim. Today, collaborations multiplied with major names such as Jean-Charles de Castelbajac or Agnès B.
For the Clos Des Fées, the artist left the chalk for a street artist marker, more appropriated for a wooden medium on which he had never worked on before.
The artist likes to give true meaning to his works and appreciates when he can mix his personal story to his collaborations. So when the Clos des Fées asks him to produce an artwork, he didn't hesitate for a moment. As a matter of fact, Jordane Saget already knew the Clos des Fées because he was often recommending its wines to his clients when he was working in a restaurant in Paris.
In the course of a conservation, we talk about the cultural approach of the grup Charlois and its houses. We also talk about the barrels tattooed by Yannick Meziani. Jordane Saget shows his interest for the pyrography and we start to think about a collaboration with the artist which could led him straight to the Bertranges forest. To be continued…
Photos © Jordane Saget