Gazeteer of France's oak woods, Oak
Gazeteer of France's great oak woods – Rambouillet, at the king's table
1 October 2019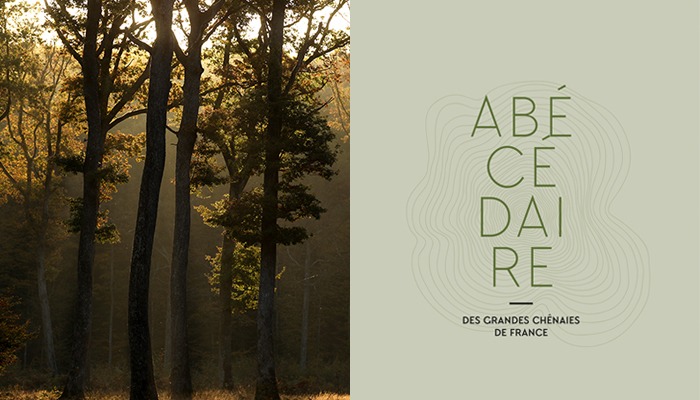 Published in October 2018, the book The oak in majesty, from forest to wine highlights the concept of forest terroir: a specific soil, aspect, and rainfall, as well as a particular exposure to sunlight, to which should be added the species or variety of tree, the density of plantation, as well as average age, all of which will influence the grain and quality of the wood. The value of a mature high forest will thus depend on both the terroir and in the way in which it has been "led," as French winegrowers say, or managed, in the words of the forester.
The book, fully illustrated with photographies, compile, through a gazeteer with a lot of details about geography, mesoclimate and history, a list of twenty-six beautiful oak wood forests, as the forest of Rambouillet.
This national forest covers 13,700 hectares (33,850 acres) southwest of Paris. If the name Rambouillet is nowadays associated above all with the presidential hunt, 70% of its surface represents one of the finest oak woods in France. Coniferous trees (19%), beech, and chestnut adjoin non-wooded areas (6%), at a moderate altitude of between 90 and 180 meters (295–590 feet). Divided into 850 parcelles (plots) and 12 triages (patches), under the responsibility of 12 forest technicians, it is, like all national forests of the ONF, placed under the authority of the head of the territorial unit. Here it is Thomas Bran, who has recently taken up post in the Yvelines. "I used to work in private forestry, where the average surface area is 3.6 hectares (8.9 acres), and what most struck me coming here is the sheer size of national forests that cover on average 1,100 hectares (2,720 acres)," he declares. "But they are still oaks. The second thing that surprised me was the weight of history that is literally behind every tree. There is for example a forest crossroads here called the Table of the King where the sovereigns would alight from their horses to take off their boots and probably grab a bite to eat right in the middle of the forest."
Today Rambouillet respects the three missions assigned to it by the ONF: production, preservation, recreation. This third facet is even more crucial in highly populated Ile-de-France, where public involvement is strong. City-dwellers view the forest as their "last natural space," where human intervention should remain invisible. The little green men of the ONF thus have to take into account the "sensitivity to the landscape" of the locals, but without abandoning cutting that is essential to the vitality of oaks intended in particular for cooperage. Nor can they give up culling the number of deer that browse on the saplings and damage the bark.
Find out the entire gazeteer of France's great oak woods, and much more, in The oak in majesty, from forest to wine written by Sylvain Charlois and Thierry Dussard.