Quercus
American White Oak
17 December 2020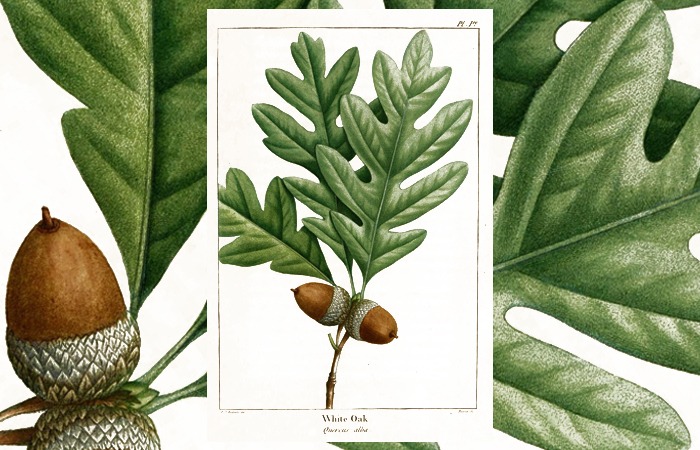 American white oak (Quercus alba) belongs to the Fagaceae family.
Deciduous tree, American white oak high is between 25 and 45 meters and its lifespan is up to 600 years. American white oak has a very large crown with a rounded shape and massive scaffold branches. Leaves are 8 to 23cm long by 4 to 16,5cm wide and have 3 to 7 pairs of narrow lobes. Acorns, housed in shallow flattened cupulas, are 1,2 to 2,5cm long and have generally an ovoid shape.
Natural area of geographic dispersion
Its natural area of geographic dispersion extends in the eastern part of the USA (Alabama, Arkansas, North and South Carolina, Connecticut, Delaware, Florida, Georgia, Illinois, Indiana, Iowa, Kansas, Kentucky, Louisiana, Maine, Maryland, Massachusetts, Michigan, Minnesota, Mississippi, Missouri, New Hampshire, New Jersey, New York, Ohio, Oklahoma, Pennsylvania, Rhode Island, Tennessee, Texas, Vermont, Virginia, West Virginia and Wisconsin) and in the south-east part of the Canada (Provinces of Ontario and Québec).
Uses of White oak
American white oak (Quercus alba) is, with sessile oak (Quercus petraea) and pedunculate oak (Quercus robur), one of the three oak species used in cooperage.
Contrary to its European cousins, American white oak doesn't have to be split to be used in cooperage. As a matter of fact, this species can be sawed without becoming porous. Thanks to sawing, American white oak gets better yield than sessile oak and pedunculate oak.
American white oak releases its composites faster than sessile oak and pedunculate oak because its grain is less close. In the case of wine, woody notes (coconut) and spicy notes are very present, as well as a high vanillin content.
High vanillin and lactones content perfectly suit the Bourbon aging process (aging process in new oak barrels is imposed by the US Federal regulation). After use, American white oak barrels find a second life for the production of Whisky (Scotland) and Xérès (Spain).
American white oak is also used for parquet, furniture, plank for naval construction and veneer.
White oak particularities
In closing, we should note that American white oak is the emblematic tree of Connecticut, Illinois, Iowa and Maryland states. American white oak, because of its popularity and its symbolic associated to power and force, has been chosen for the esplanade of 9/11 Memorial in New YorK.
Photos 1 and 2 © D.R.
Photo 3 : 9/11 Memorial © AP Photo/Mark Lennihan